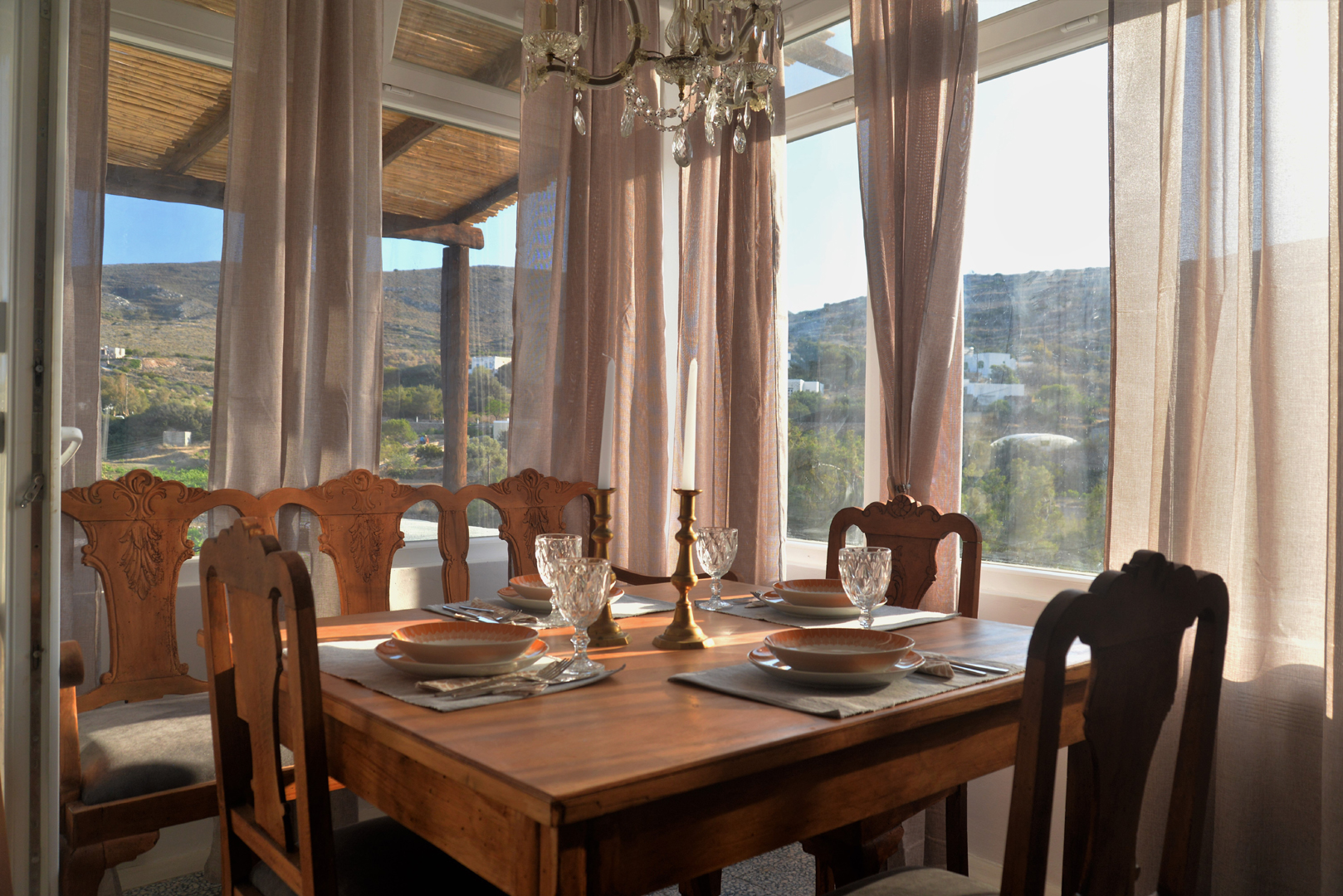 Chrousa is a settlement on the south side of the island of Syros and is 5 km from the capital of Ermoupolis.
In Chrousa we find traditional newly built houses, villas and old majestic mansions, while in relation to various islands of the Cyclades, where the landscapes are dry and deserted, there is quite dense vegetation in the specific village. A beautiful pine tree forest embraces the village, a favorite destination of migratory birds.At the top of a hill dominates the Catholic Church of Lady of Phaneromeni, built in 1890.
The farmhouse was built in 1860 and it remains a traditional and warm-hearted with a unique classic style. It has stood the test of time and evolved into today's welcoming, comfortable and timelessly fresh place.